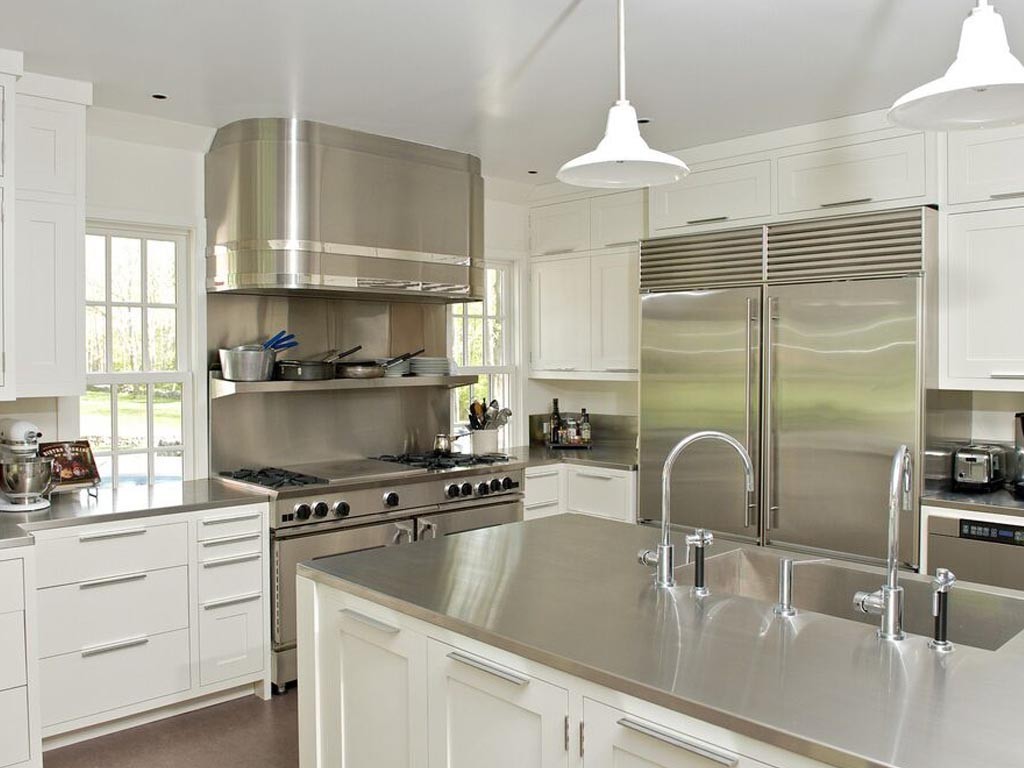 Focal Metals takes great pride in creating high quality, unique, and custom architectural metal products. We work in partnership with architects, designers, contractors, and homeowners in order to design exquisite products that can only come from the hands of dedicated craftsman.
Our custom, quality products have allowed us to build a respected reputation in the architectural metal industry. Our work has been featured in such publications as Traditional Homes, Architectural Digest, and AtHome Magazines.
Why Metal?
Metal can be used to create an industrial or commercial setting, a modern look, or an old time antique farmhouse feel. Metal is extremely durable, easy to clean and disinfect, handles heat and cutting, and can be refinished or let aged to a beautiful patina.
Additionally, metal has the advantage of offering integral features.  These items can be built directly into a furnishing without chipping, seams or unappealing caulk joints.