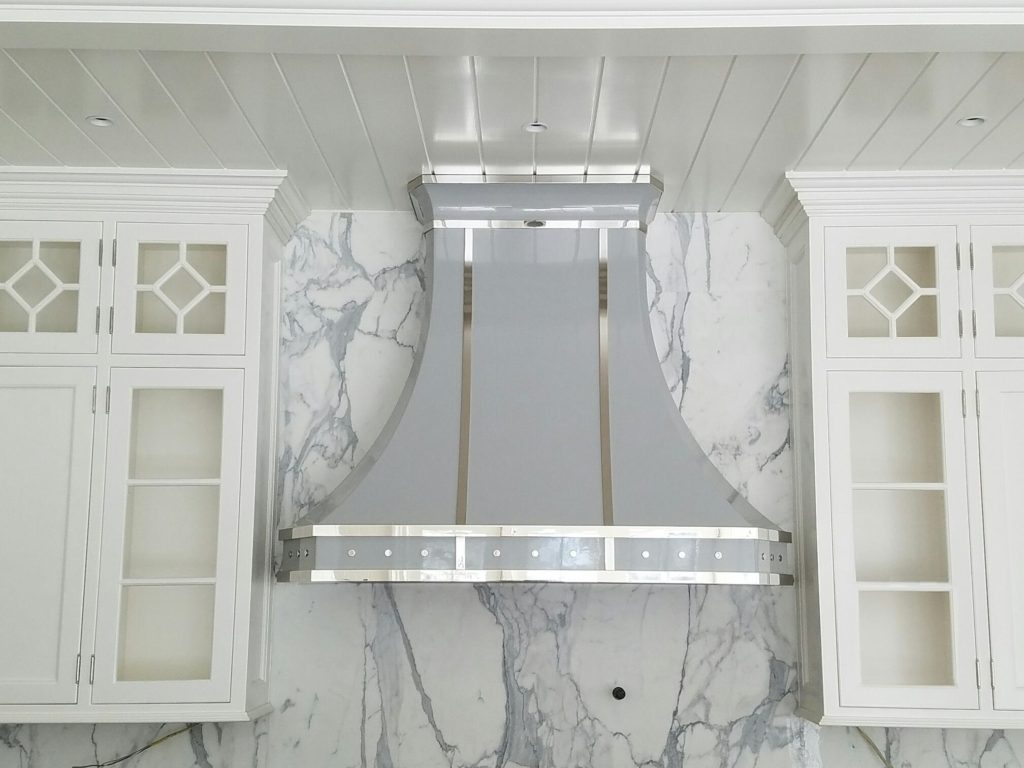 Hoods
Our custom kitchen hoods are our greatest pride.  We like to think of a beautiful hood as a centerpiece or focal point that directs the eye through all the elements of a well-designed kitchen.
Each of our hoods is unique, crafted to your specific tastes from a variety of materials and finishes.
Hoods can be mounted on a wall, over an island, or wherever they are needed.  Each is built to receive our stock blower, or can be modified to accept your own.
Click Here to View Additional Kitchen Hoods Portfolio Gallery